About Us
Citrus medical marijuana clinic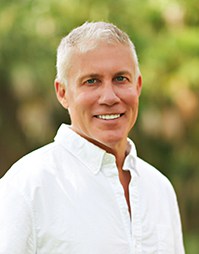 Dr. Scott Redrick,MD
The primary focus of Citrus Medical Marijuana Clinic is to provide medical marijuana to qualified patients under the State of Florida medical marijuana laws.  We also offer factual medical marijuana information and education to our patients about the choice of medical marijuana as an alternative therapeutic treatment to pharmaceuticals.  Our fully licensed Florida medical marijuana physician, Dr. Scott Redrick, MD conducts his legal and ethical duties in full compliance with Florida's Medical Marijuana Certification guidelines.
Dr. Scott Redrick, MD is a graduate of the University of Florida College of Medicine and is a board certified Obstetrician & Gynecologist.  He is further credentialed as a certified compassionate use authorized physician.  His practice in Crystal River, Florida includes gynecology, medical weight loss, and medical marijuana.  He is also a FAA Aviation medical examiner, a research physician and medical director of New Horizons.  He is a dedicated physician and an advocate of advances in healthcare, including the use of medical marijuana. Dr. Redrick is a lifelong resident of Citrus County, Florida.  His goal with Citrus Medical Marijuana Clinic is to empower patients to choose the best treatment options available for their medical conditions.  Sometimes this may include low-THC or THC containing medical marijuana.
Medical Marijuana
Located in Citrus County Florida
Dr. Scott Redrick, MD has received the necessary training to certify Florida medical marijuana patients by successfully completing an 8-hour course offered by the Florida Medical Association. The course encompasses the clinical indications for the appropriate use of medical marijuana, the appropriate delivery mechanisms, the contraindications for such use, as well as the relevant state and federal laws governing the ordering, dispensing, and possessing of this substance.